I still remember the excitement of waking up on Christmas day to open gifts with the family. We had a tradition to take turns opening gifts, but stockings were always fair game once we got downstairs.
This year, we've partnered with the Capital One Walmart Rewards Card to put together a list of the best stocking stuffers for travelers in your life.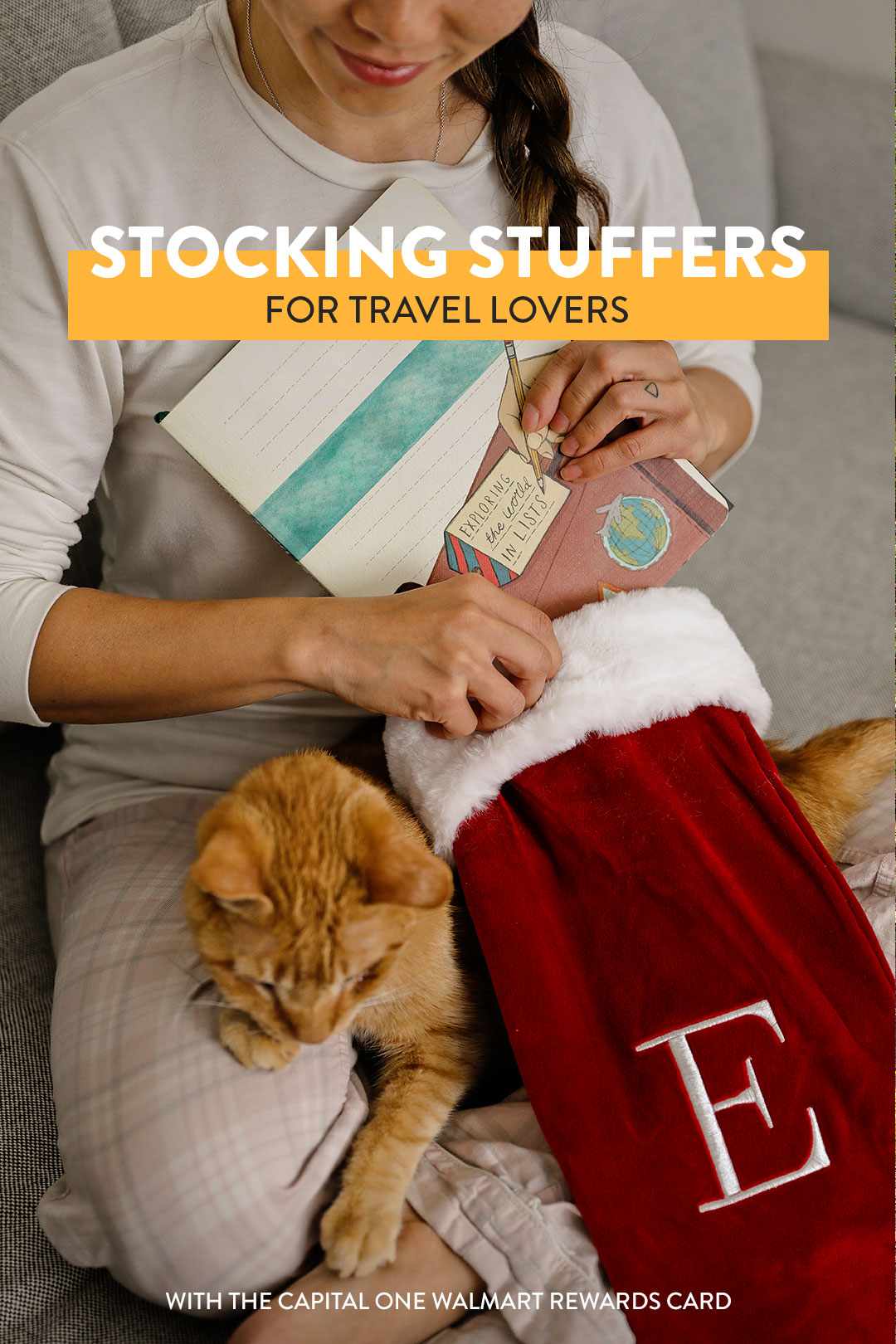 A big thank you to Capital One for sponsoring this post. All opinions are always our own. This post may contain affiliate links, where we receive a small commission on sales of the products that are linked at no additional cost to you. All information contained within is accurate at the time of posting. Read our full disclosure for more info. Thank you for supporting the brands that make Local Adventurer possible.
Best Stocking Stuffers for Travelers with the Capital One Walmart Rewards Card
The Capital One Walmart Rewards Card has some really great benefits that we'll detail below, but we'll start off by highlighting one of our favorite aspects, which is in its name.
It's a rewards card, so during the holidays, you can use those flexible rewards you earn from spending with the card to treat the ones you love. On top of that, you earn 5% back for purchases you make on Walmart.com and the Walmart App and 5% back on in-store purchases when using Walmart Pay for the first 12 months after approval. The rewards points you earn can be the extra bit to really spoil your loved ones. Be sure to check out all the other benefits below.
Now onto the list of our favorite stocking stuffers, all of which can be sourced at Walmart at everyday low prices!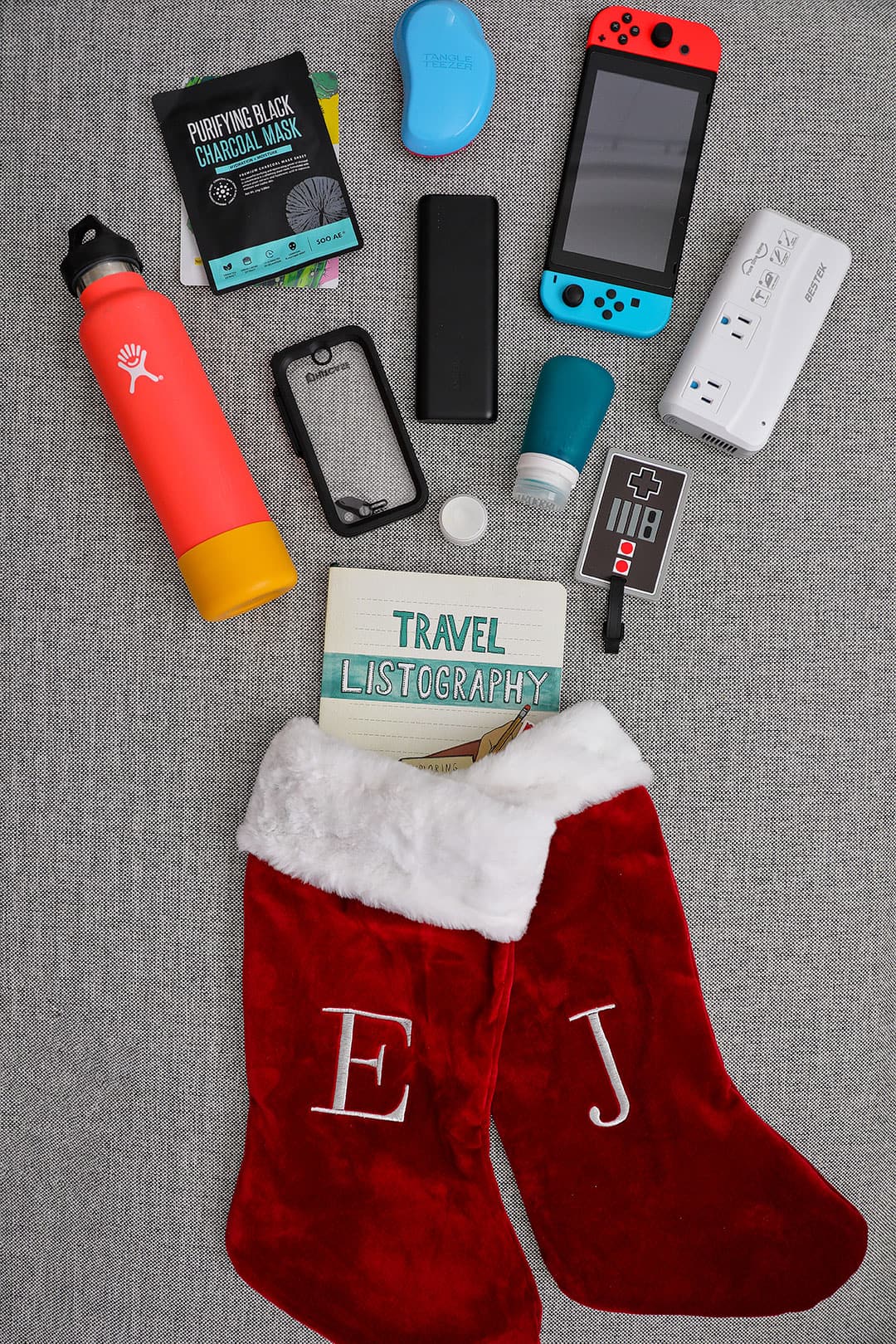 We've been using GoToobs for years. They have yet to leak on us and the wide mouth makes it easy to wash. Traveling with your own toiletries is also much more green since the little plastic bottles in hotels create a lot of waste.
More recently, we added GoTubbs to our collection. They are really convenient for bringing meds, vitamins, and other small items with you.
Anyone who travels internationally needs this adaptor. It keeps all your electronics safe plus has multiple inputs in case you're stuck with just one outlet to use but a bunch of things to charge.
We're huge advocates of packing cubes or space savers when traveling since we're all about packing light. They are crucial in helping keep your clothes organized and compact and we never travel without them.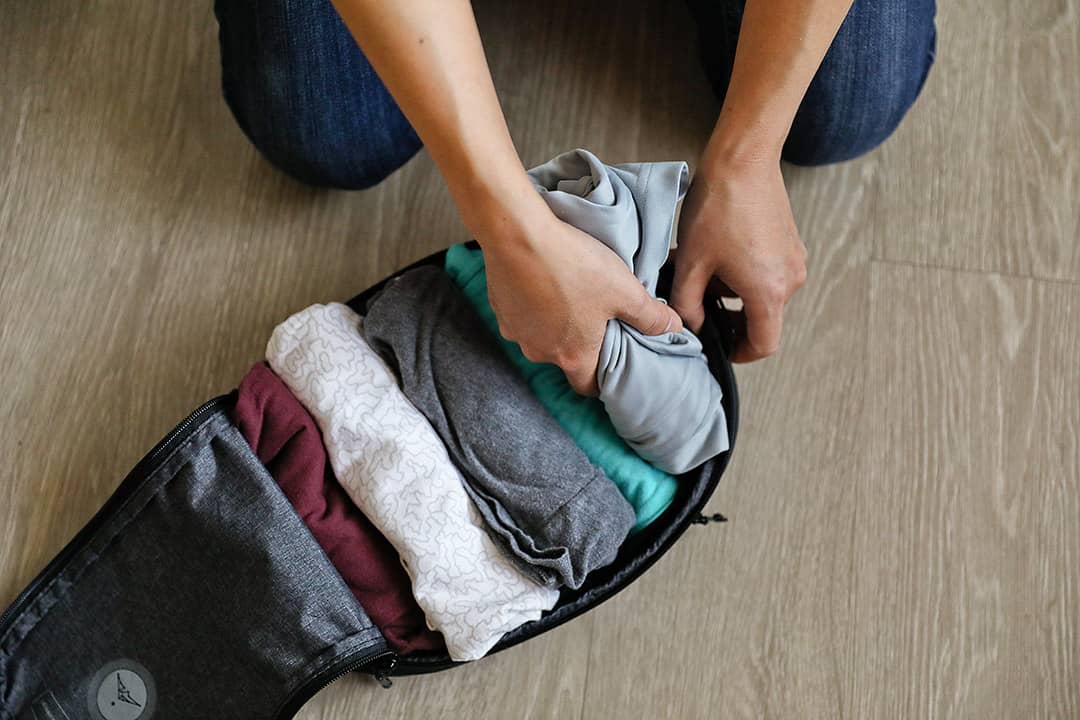 Power Bank / Phone Charger
We never travel without this phone charger. It gives us enough power to charge our phones all day and has two ports so we don't have to fight over who gets to charge first.
I've used this clear 3-1-1 Toiletry Bag for the past 5 years. I've owned prettier ones, but this no frills one is the one I always go back to since it doesn't take up extra space like the boxy ones. It's inexpensive, reliable, and helps me get through security quickly.
More: How to Pack Toiletries
Tangle Teezer Compact Styler
Ever since I was introduced to the Tangle Teezer, I haven't traveled without it. It's an amazing brush that untangles even the unruliest hair. I love how compact it is too.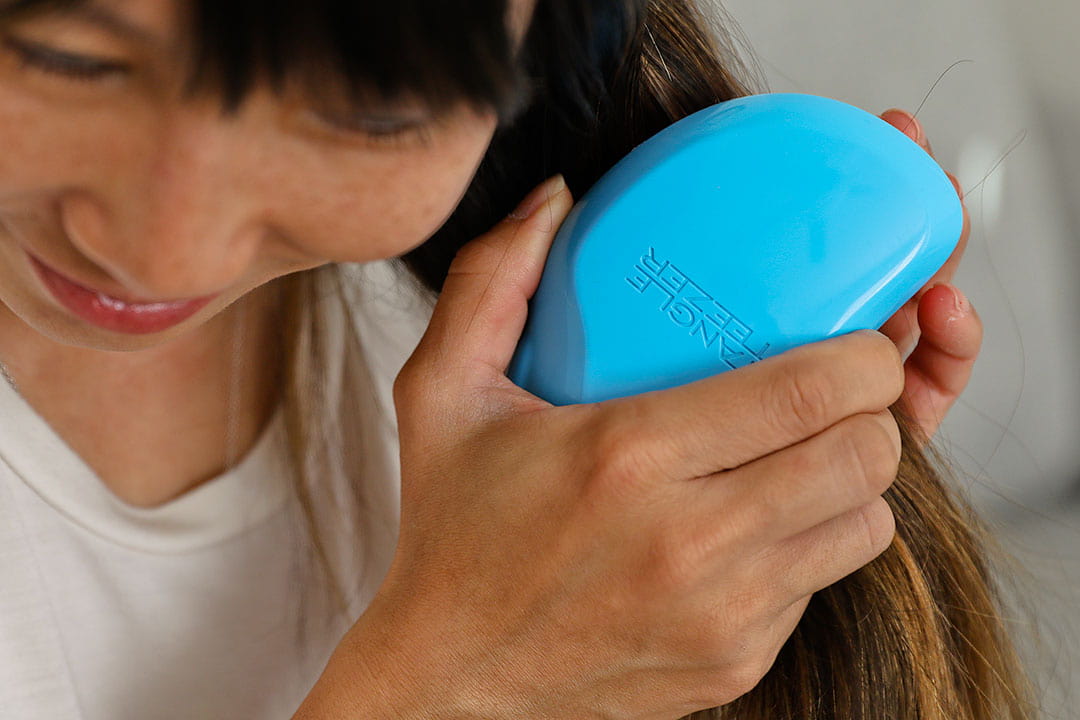 This is another item we've used on specific trips, but we might start taking it on all our travels now that we learned that it's a great way to save water and help the environment.
Ever since we discovered the wallet phone case, we've never gone back to using a wallet. The only time we switch our case is when we're doing water activities and need something waterproof.
Travel Journal or Notebook
I love making lists, even if it's a list after the fact just so I can cross things off. Knowing this, a friend of mine gifted me this Travel Listography Journal a few years ago, and it's been something fun to reference every year. Whether it's this Listography book or another travel journal, this a great stocking stuffer for travelers to help keep memories from their trips.
More: 15 Wanderful Ways to Track Your Travels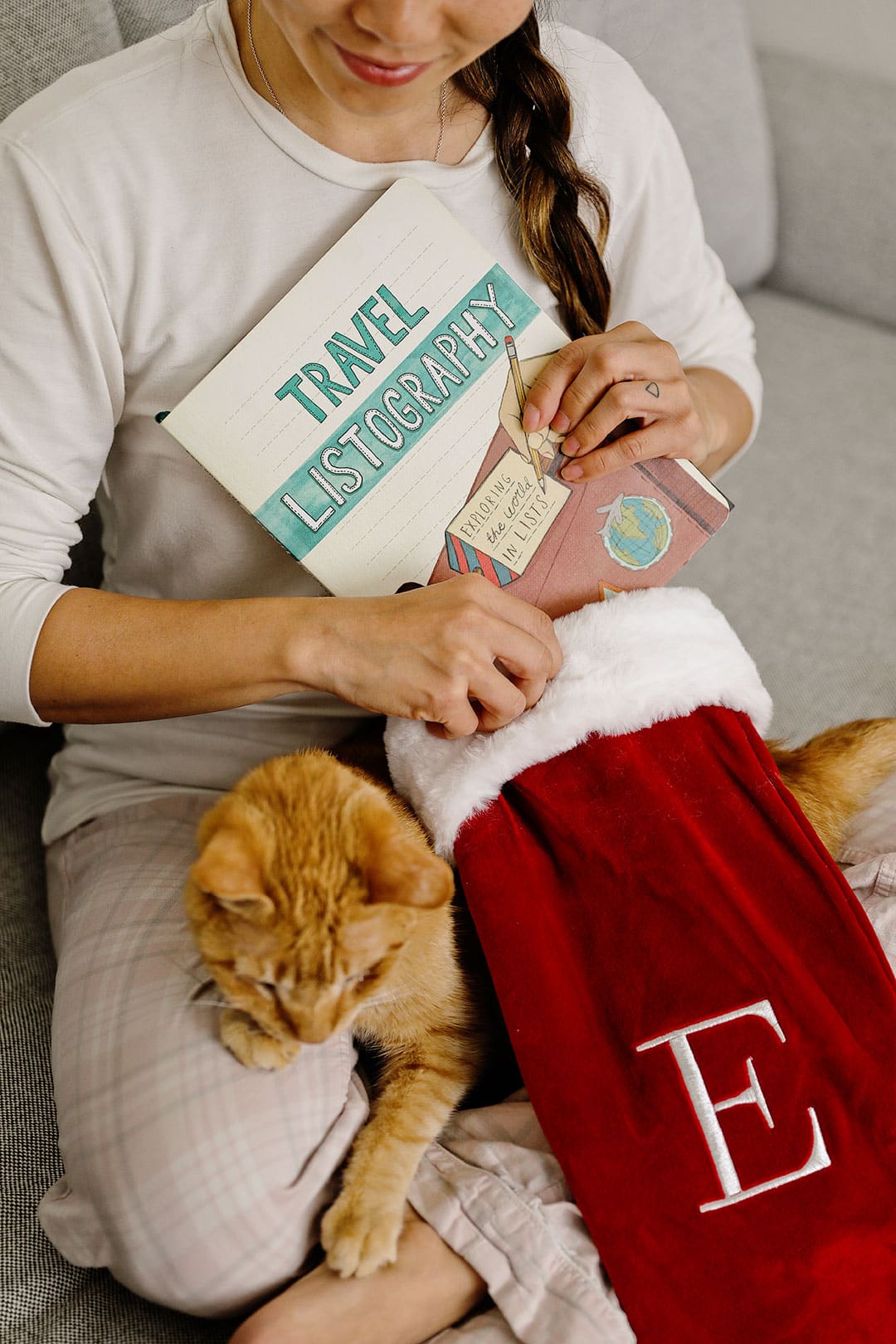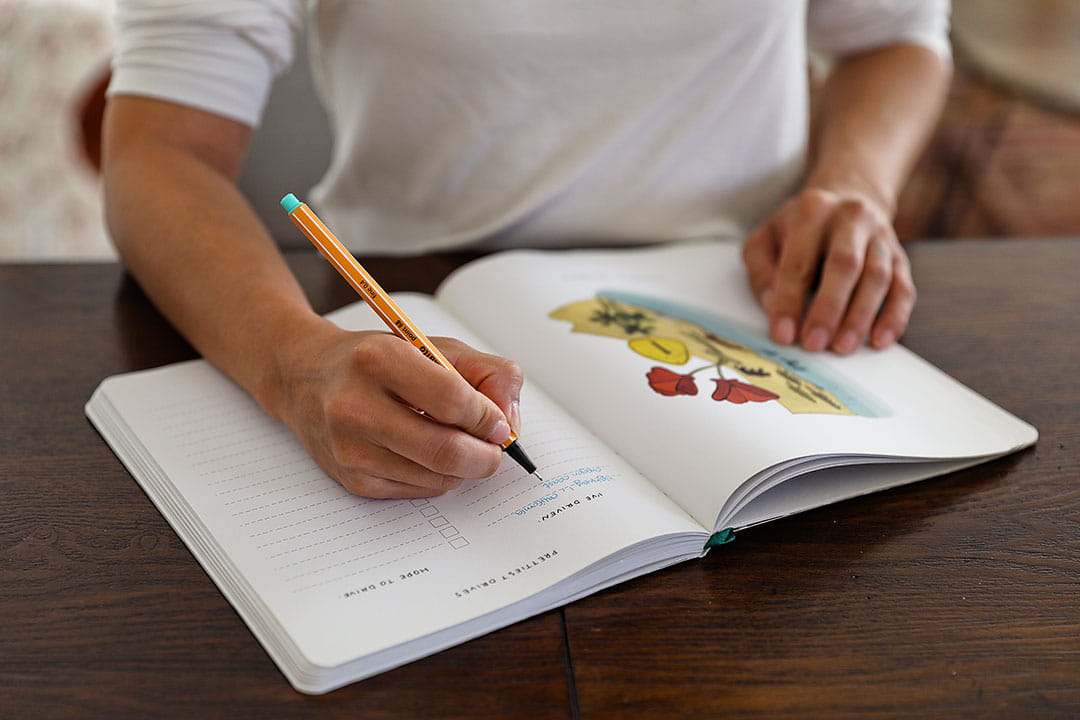 This will excite anybody as a stocking stuffer. Jacob had been talking about getting a Nintendo Switch for a long time, so we finally got one for this birthday. I've never been a big gamer, but I loved playing Overcooked and it's fun to have on long flights especially after you've watched C-list movies.
A luggage tag is a great way to personalize your suitcase. It helps it stand out from other ones and also shows a bit more about your personality and interest. This is a great gift if you want to make it more personal.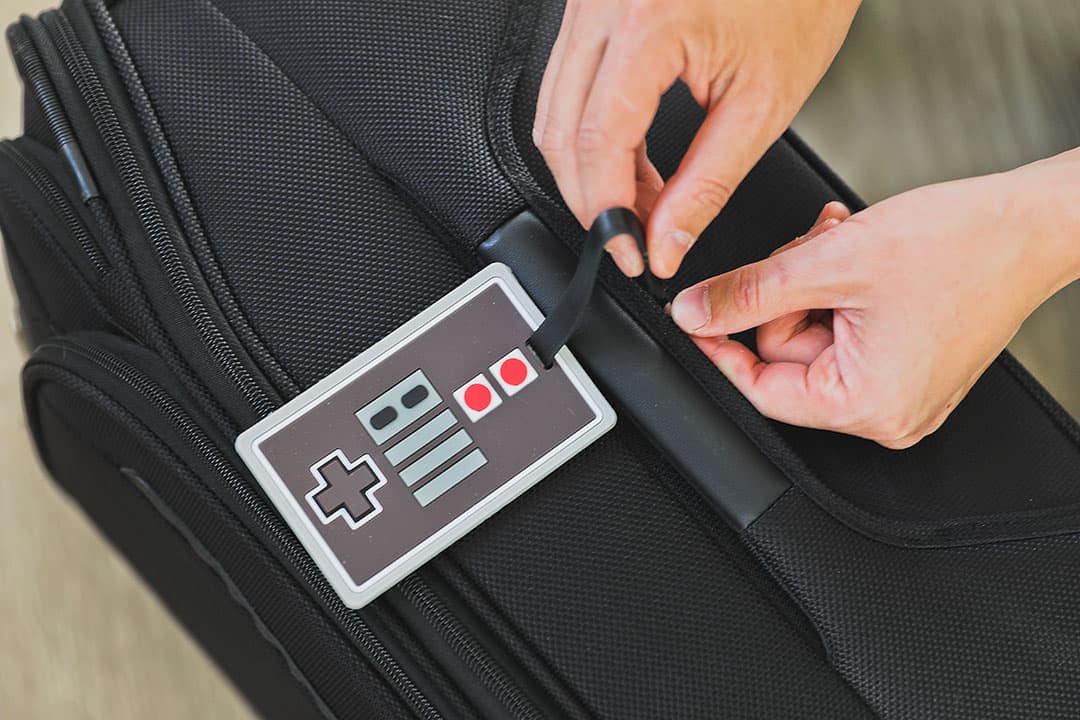 This is another great stocking stuffer that you can personalize to whoever you're getting it for. I spent a lot of time browsing the different covers they have and I love this simple, but colorful one.
If you spend a lot of time flying, you know how much it messes with your skin. I pack face masks so I can use them on the plane or at the hotel at my destination. Jacob usually does one with me too!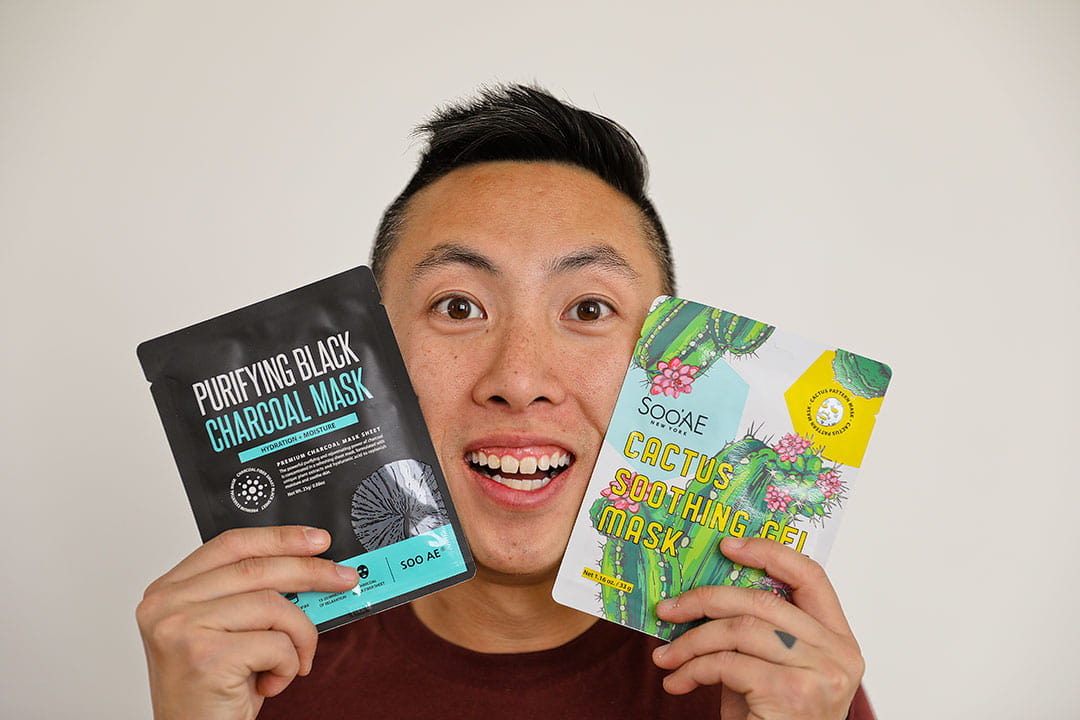 I love having wireless headphones with me when I travel. Music can remind you of such specific moments in your life and having a soundtrack for your trip can bring you back to that location every time you hear a certain song. We currently use these headphones.
I only pack a backpack and carry-on luggage, so having compact items really helps me pack. A friend recommended this compact hairdryer a few years ago, and it's been perfect for traveling light. Here it is with an iPhone 6.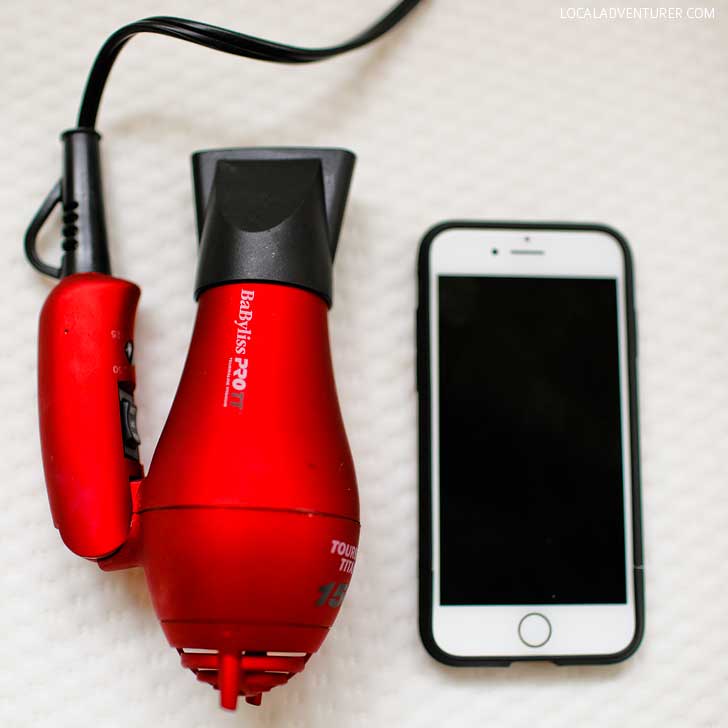 A digital luggage scale is perfect for the traveler who tends to overpack. It will help them maximize what they can take in their luggage and not run into issues at the airport.
We've been reading up a lot on traveling more responsibly. One small step you can take is bringing your own water bottle. Depending on your preference, you can go with a temperature-controlled bottle or one with a built-in filter if your traveling somewhere you worry about clean water.
Pro Tip: Fill up your bottle after you go through security at the airport so you can stay hydrated on the plane. Sometimes it takes a while for the flight attendant to bring out the beverage carts, and if there's turbulence, they might not bring them out all.
More: 15 Best Sustainable Gifts to Buy in 2019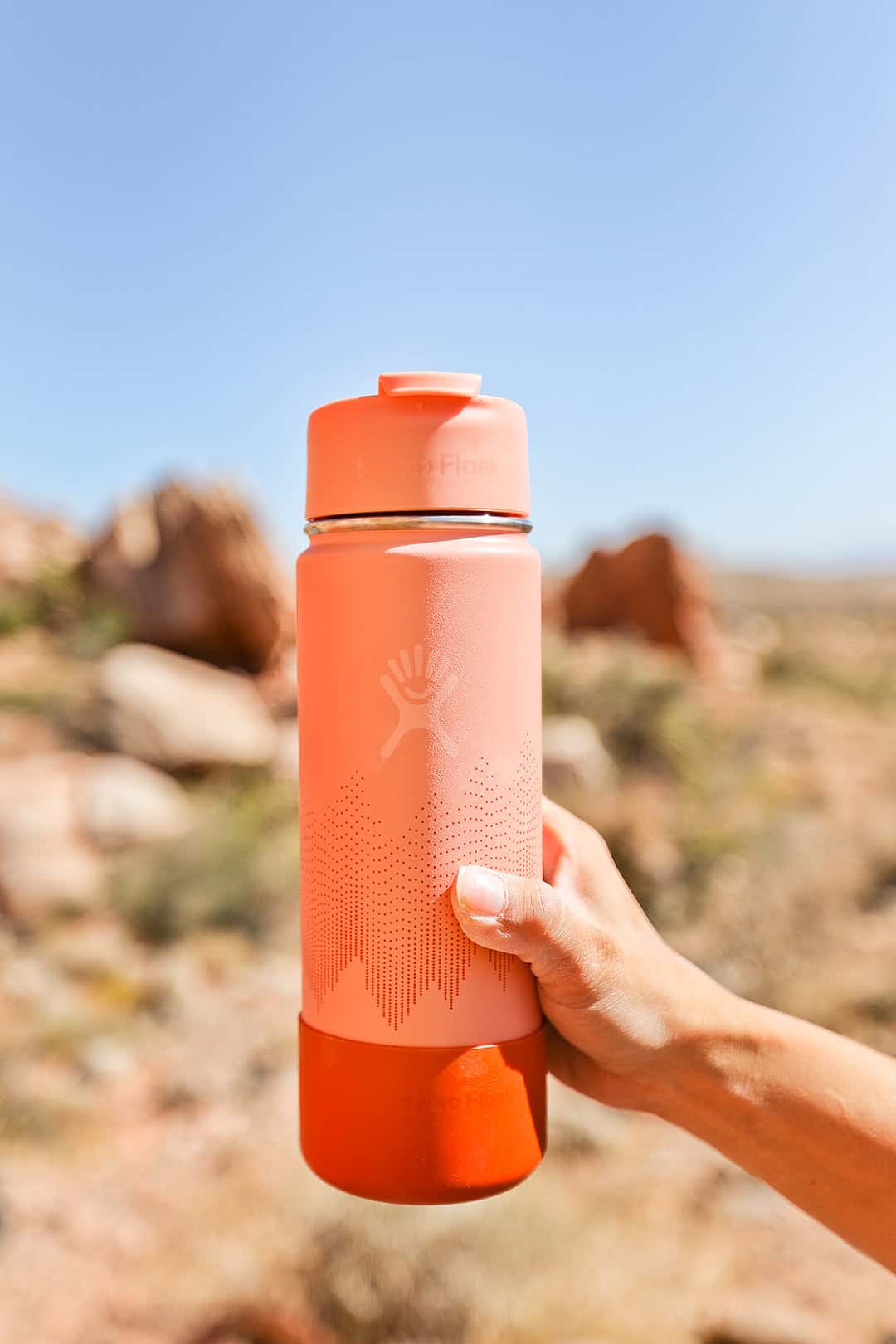 Overview of Capital One Walmart Credit Card Benefits
The Capital One Walmart Rewards Card is a great option for anyone who loves to travel, and especially great during the holiday season. The card has flexible rewards and great earnings. We were able to find all these stocking stuffers at Walmart. We even found so many that we put an additional list of other ideas below.
Earning 5% on all these purchases also helps you squeeze a little more out of your wallet this holiday season. Plus, if you're traveling during the holidays, you earn 2% back. Check out all the benefits you get!
5% back on purchases at Walmart online, inclusive of Walmart Grocery Pickup and Delivery
5% back on in-store purchases when using Walmart Pay for the first 12 months after approval, and an unlimited 2% back on Walmart purchases in stores outside of the introductory offer
2% back on restaurants and travel
1% percent back everywhere else
No annual fee and no foreign transaction fees
The ability to redeem rewards at any time for travel, gift cards, during online checkout at Walmart.com, for recent purchases and statement credits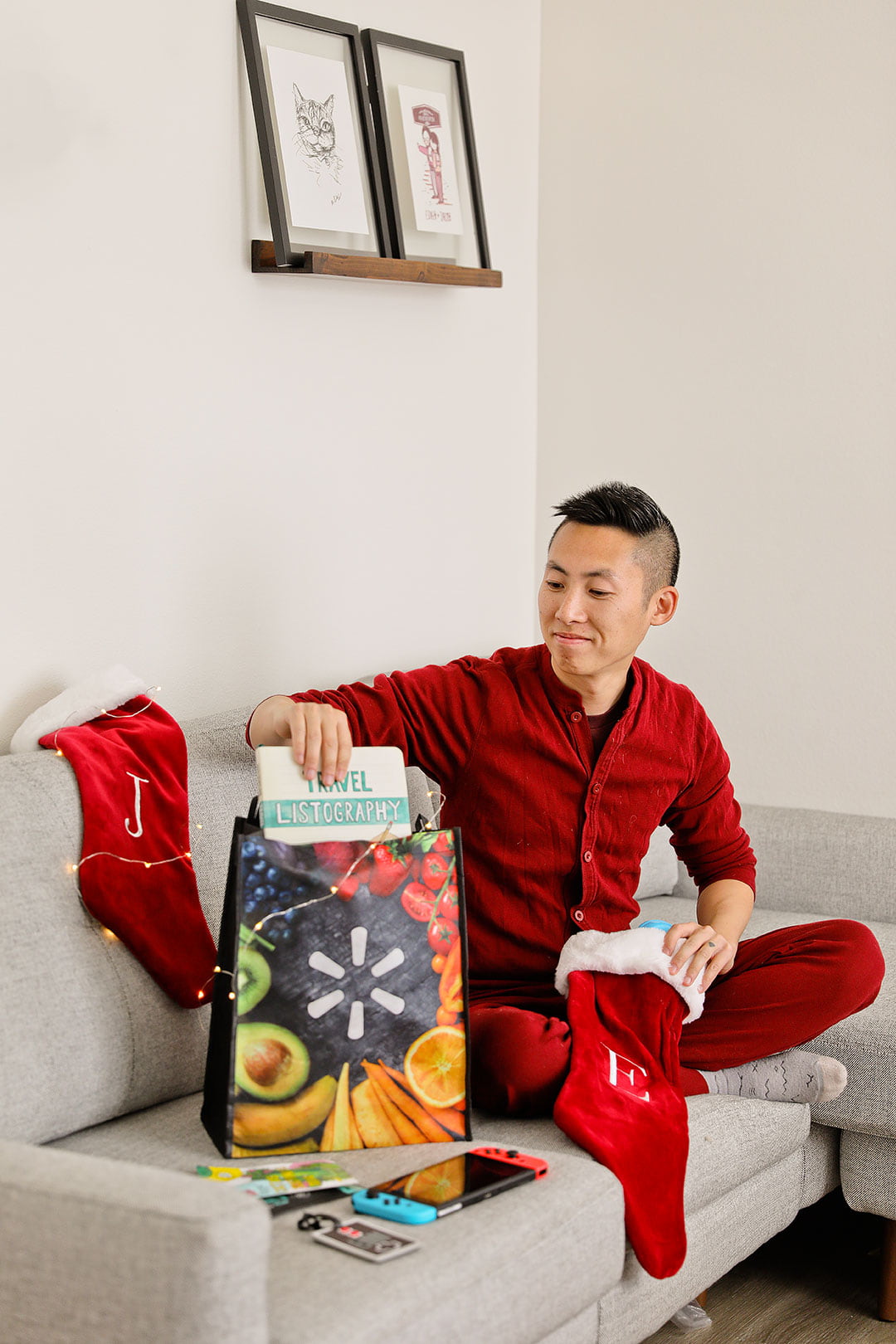 51 More Stocking Stuffer Ideas
Basu eAlarm
Beard Kit
Blanket
Bottle Opener
Carry On Cocktail Kit
Coffee Grinder to Go
Compact Garment Steamer
Compact Tripod
Compression Socks
Curling Iron
Cutlery Set
Electronics Organizer
Exofficio Underwear
Face Wipes
First Aid Kit
Flight Fatigue Remedy Pills
Foldable Keyboard
Foreo Go
Fitbit
Folding Mirror
Hair Straightener
Headphone Splitter
Locking Carabiner
Insta360 Camera
Infinity Scarf with Pocket
Jewelry Organizer
Kindle Paperwhite
Makeup Multi Stick
Memory Card Carrying Case
Mini Speaker
Nail Polish Remover Wipes
Nail Rescue Kit
Neck Pillow
Packable Duffel
Paracord Bracelet
Portable Humidifier
RFID Passport Protector Sleeve
Sewing Kit
Shampoo Bar
Skincare Kit
Sleep Mask
Smartphone Lens Kit
Tile Mate
Tea Infuser
Toothbrush
Travel Games
TSA Approved Locks
Umbrella
Waterproof Dry Bag
Wet Wipes
Wine Bottle Protector
Any other great stocking stuffers for travelers we're missing? Do you own or have you purchased any of these for a friend?
Did you enjoy this post? Pin it for later
PRACTICAL TRAVEL GIFTS
GIFTS FOR EVERYDAY ADVENTURERS
OUTDOOR GIFT GUIDE
OUTDOORSY GIFTS FOR HER
GLOBETROTTER GIFT GUIDE
PHOTOGRAPHER GIFT GUIDE
"Discovery consists not of seeking new lands but in seeing with new eyes" – M. Proust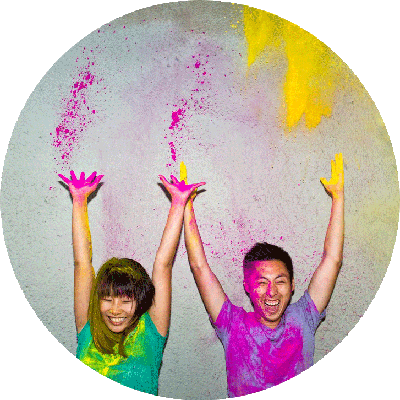 Esther and Jacob are the founders of Local Adventurer, which is one of the top 5 travel blogs in the US. They believe that adventure can be found both near and far and hope to inspire others to explore locally. They explore a new city in depth every year and currently base themselves in Las Vegas.






The post Best Stocking Stuffers for Travelers with the Capital One Walmart Rewards Card appeared first on Local Adventurer » Travel Adventures in NYC + World Wide.